Brent Baughman, pastor
After serving as an assistant pastor of music, outreach,
youth,
and admi
nistration for twelve years at Faith Baptist Church in Pensacola, Florida, Brent was called as senior pastor at Stanley Heights in 2000. Vicki serves as the church's administrative assistant. Jessica completed her degree at Bob Jones University, se
rves on the office staff of the American Association of Christian Schools, and is active in vocal and instrumental music ministry. Katherine completed her degree at Bob Jones University and she and her husband, Sean Barker, are in the United States Navy.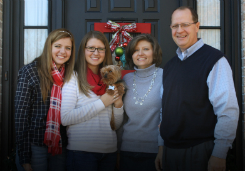 Pastor Baughman holds a degree in Bible from Bob Jones University, masters degrees from Pensacola Theological Seminary and Bethany Seminary, a Specialist in Ministry degree from Bob Jones Seminary, and a Doctorate of Ministry at
Maranatha Baptist
Seminary. Pastor serves as the chairman of the bo
ard of dire
ctors of the Chattanooga Rescue Mission, teaches on the facu
lty of Veritas Baptist College, and serves with other community an
d ministry
organizations.
Ed Alexander, Assistant pastor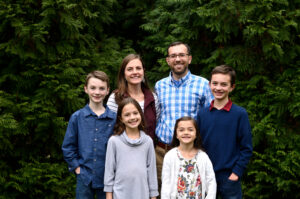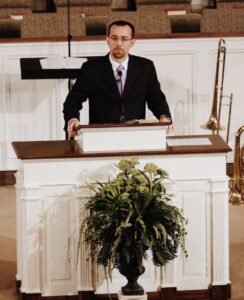 After two years of assisting a church in northern California, Ed and his wife, Danielle came to Stanley Heights in 2012 to be a part of our Ministerial Apprenticeship Program (MAP). The Lord directed Ed to join our pastoral staff in June of 2013 as assistant pastor in charge of student, facility, and media ministries. The Alexanders are grateful for the opportunity to serve at Stanley Heights! The Lord has blessed them with four children, Eddy (2010) Eli (2012) Chaya (2014) and Anna (2015).
Garrison Snow, MAp resident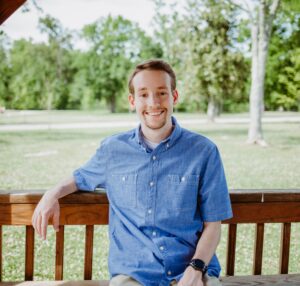 After graduating from Ambassador Baptist College in North Carolina with a Bachelor's Degree in Biblical Studies,
the Lord led Garrison back to his home church to train more intensively in a practical setting. Garrison enjoys investing in people, learning new things, and growing as a person.
Garrison will spend 10 months learning philosophy of ministry and practical church training, preparing weekly sermons, and meeting weekly with the pastoral staff discussing ministry.